---
Peninsula Pod – Downwind Daze
HYUNDAI 2019 AUSSIE SUP TITLES
---
---
SUPVIC Winter Classic 2019
By Damien Quinlan – 28/09/19
SUP Vic was able to run three of its planned surf events over the 2019 winter period , two at Pt leo and one at Pt Impossible, the last one being the 10 ft long board comp at Pt Leo with Surfing Victoria head judge Christian Pritchett . Christian bought valuable experience and hope all competitors on the day took away some more confidence when competing and judging at future events . Despite the conditions on the day we where able to run the event just around the corner from crunchies at the break called the Hump, ideal for the 10 ft boards .
The Results Womens First – Leanne Jack , 2nd Xanthe Rivett .
Mens Results First Chris Clarke , 2nd Micheal Jenkins , 3rd Damien Quinlan ,4th Craig Hollins.
Supvic would like to thank all competitors and spectators who came to all events or just one . Like also to thank the land managerment for the reserves at Pt Leo and Pt Impossible for allowing us to use these great reef breaks . A big thanks to Supvic committe and president George Thomas for there support to run these events and keeping the surfing stoke alive in the club .
After all three events for the 2019 winter classic series the overall winners for the mens and womens sup surf club champion .
Womens Champion Leanne Jack 2nd year in a row.
Mens Champion Chris Clarke .
Well done guys and congratulations to all who competed .Championship points and full results is available in attachments . The trophies will be presented at the next AGM May 2020. Next year events will be prepared and will be announced early in 2020 .
---
Saturday 15th July – Surf Comp 3
By Damien Quinlan – 17/06/19

There where some great surf action at PT Impossible over the weekend. SUPVIC annual surf event on the west coast bringing competitors together from all parts along the Victoria coast line . We where greeted to light off shore winds and 3 to 4 foot swell on the sets , inconsistent at times , a fun wave to ride to show off your surfing skills in front of accredited surfing Victoria judges .

A big thanks to all the competitors for making the trip to PT Impossible and as MJ said in a early post , there were no easy heats , and hope everyone had some nice waves .

Big thanks to Christian and his judging crew, providing the liveheats info through out the event . You can visit liveheats and all competitors can see all the results, including wave counts per heat and scores.
A good tool for all to analyse there score and see ways to improve for future events .

Another thanks go to Adam Snow for his water skills on the camera , he was in the water for most the event including the finals and still in his wet suit taking photos at the presentation. Great effort and well done Adam .

Without Supvic these sort events don't happen overnight, a big thanks to the committee for there support and trust to run these events .

Last thanks go to the coffee crew dvinecoffeegeelong . Thanks for hanging around till the end
.
The results
Women
1) Emma Webb ,
2)Meleah Zanos ,
3) Lucy Bell
4) Sarah Carlisle
5) Jean Ringrose
Men's
1)Rick Therick Pettifer
2)Sam Sierakowski ,
3)Ty Cunningham,
4) Matt Tackle .

The next event is on the 31 August/1 September at PT Leo
Saturday 18th May – Surf Comp
By Damien Quinlan
You can't beat a sunny day and a stunning day we had yesterday to run the first surf comp at PT Leo in 3 to 4 ft clean waves in ideal conditions . Big smiles all round as the morning went on with most competitors averaging 5 to 6 waves a heat . Congrats to all the first time comp surfers and hope to see you at the next one .
The results for the women's are .
First place Leanne Jack
2 place Sarah Carlisle
3 place Amy Scanlan
4 place Nadine Kellie
Open Men's
First place Rick Therick Pettifer
2 place Chris Clarke
3 place Tom Saunders
4 place Graeme Briggs
Thanks everyone for your help in set up and back up , and judging .
The next one at PT Leo 1/2 June
Saturday 4th May 2019: Gippsland Paddle Challenge
The Gippsland Lakes Paddle Challenge, although not an official SUP Vic event, is one of the fun annual paddling events on the SUP Calendar. The GLPC is run by the Lakes Entrance Surf Life Saving Club as one of its main annual fundraising events. It is comprised of many types of paddle craft, with SUP making up one of the biggest contingents.
The GLPC is comprised of two races held on Saturday morning: the 27km Paynesville to Lakes Entrance Challenge and the 13km Metung to Lakes Entrance Paddle Challenge. Get along to the Gippsland Lakes and pick your event.
This year's event was held in good conditions, with the Paynesville to Lakes crew getting some great downwind paddling on the leg between Paynesville and Metung. Irrespective of which event was paddled, a great time was had by all.
Congratulations to all SUP paddlers. Results for the SUP categories are as follows:
27 Km Paynesville to Lakes Entrance SLSC
Open Women​​
Open Men​
1 Cheyne Mitchell 2:37:49
Over 40s Women​
1) Lola Makar 3:05:13
Over 40s Men​
1) Chris Clarke 2:35:17
2) Pete Jackson 2:44:18
3) Michael Abdilla 2:44:32
4) Will Salter 2:58:56
Over 50s Women
Over 50s Men​​
1) Lance Milnes 2:38:36
2) Mark Renouf 3:05:07
3) Jamie Gilmore 3:05:16
13 Km Metung to Lakes Entrance SLSC
Open Women​
1) Taryn Neal 1:32:04
2) Sarah Carlisle 1:32:39
3) Annie Prior 1:37:22
4) Ambia Scott 1:43:31
5) Anna Brick 1:46:17
6) Kelly Bertram 1:55:13
Open Men​
1) Dan Prior 1:25:57
2) James Spottiswood 1:28:01
3) Matthew Burgess 1:31:17,
4) Richard Mccoy 1:33:50,
5) Clint Mark 1:45:13
Over 40s Women
​1) Elowyn Leonard 1:30:05
2) Liza Best 1:30:18
3) Nadine Stirrup 1:35:41
4) Margi Cowgill 1:46:42
5) Tracey Macfarlane 1:50:00
6) Antonia Scrase 1:56:05
7) Liza Best 2:11:28
8) Marie Painter 2:11:29
Over 40s Men​
1) Dave Warner 1:18:23
2) Duncan Gosling 1:20:43,
3) Vinnie Lum 1:21:38
4) Glenn Moore 1:29:15
5) Mark O'Neill 1:30:10
6)Paul Fixter 1:45:06​
Over 50s Women​
1) Sharon Bourke 1:24:07
2) Alison Randall 1:34:00
3) Alison Forrest 1:35:33
4) Amanda Hare 1:35:51
5) Janine Dudley 1:43:23
6) Sue Adams 1:46:30
7) Carol Rosos 2:00:00
Over 50s Men
​1) Warwick Lee 1:17:34
2) Mark Elsworth1:23:19
3) Mark Thomson 1:23:40
4) Rob Barton 1:28:14
5) Gary Maskiell 1:28:19
6) Csaba Rosos 1:44:11
2019 Victorian State Titles – Technical (BOP) Race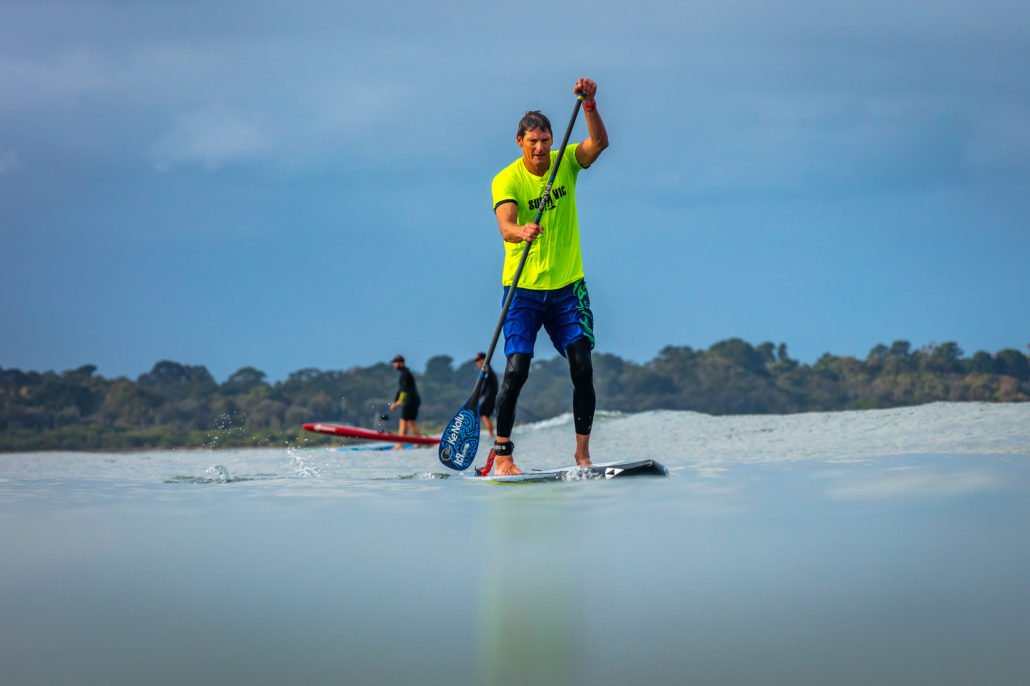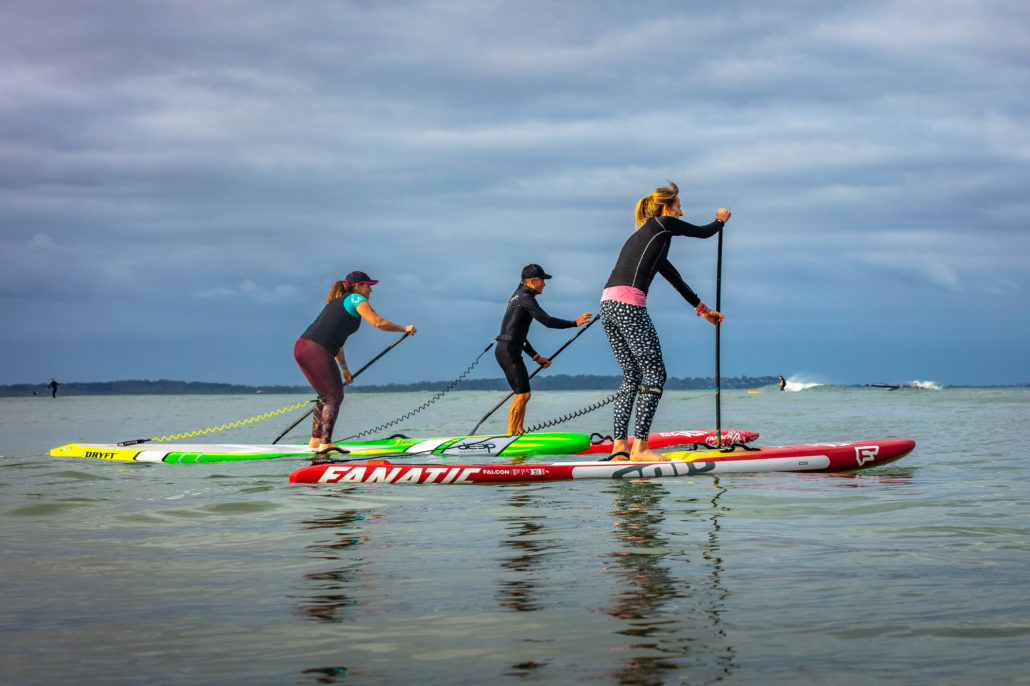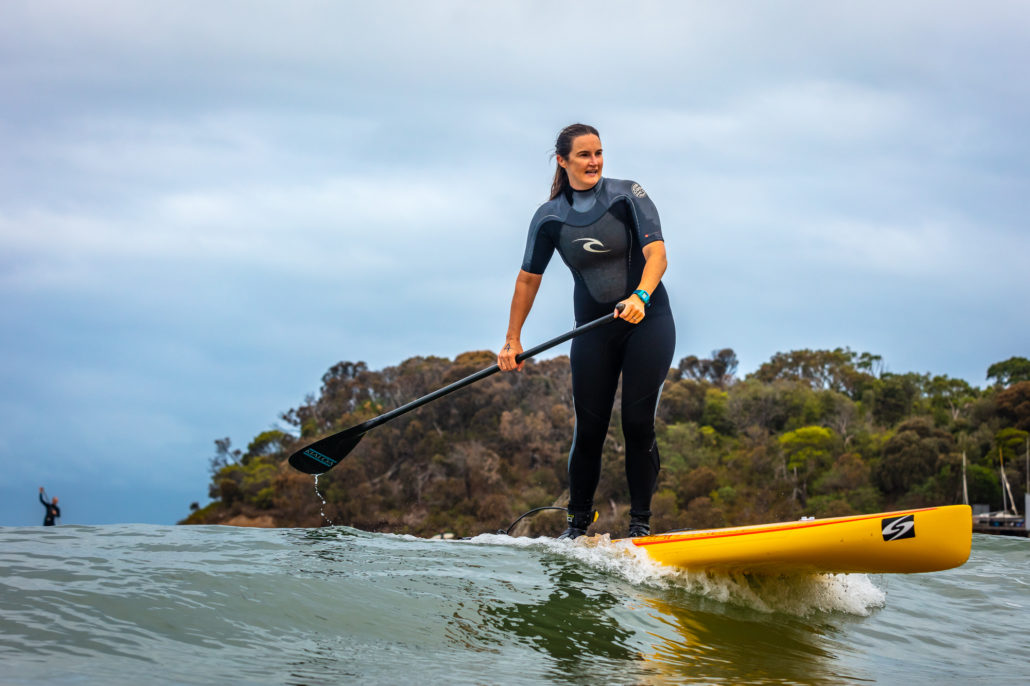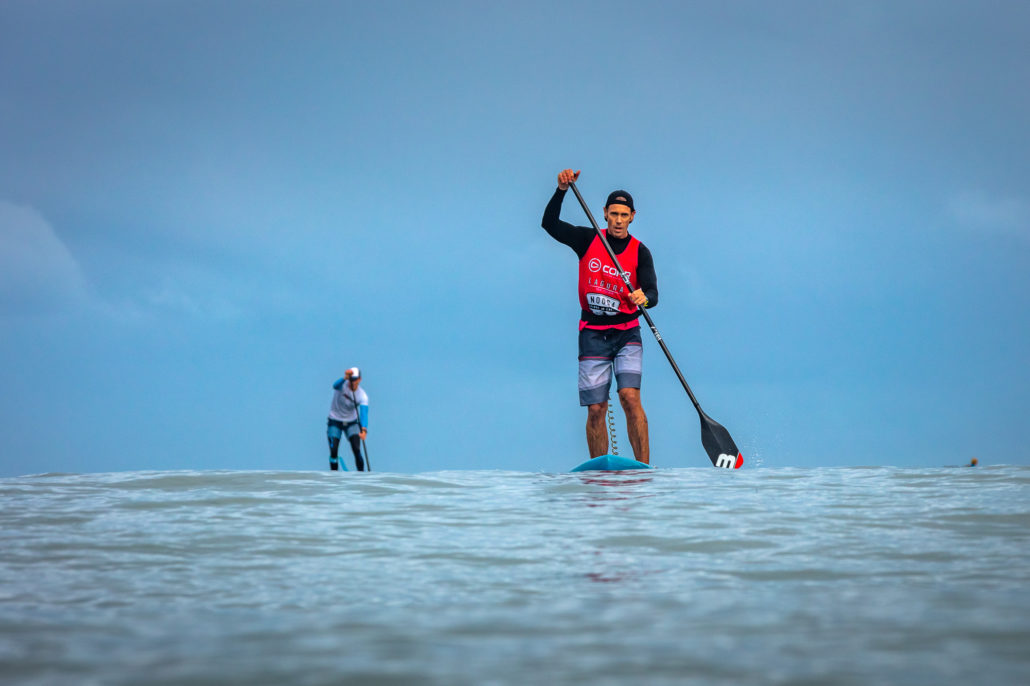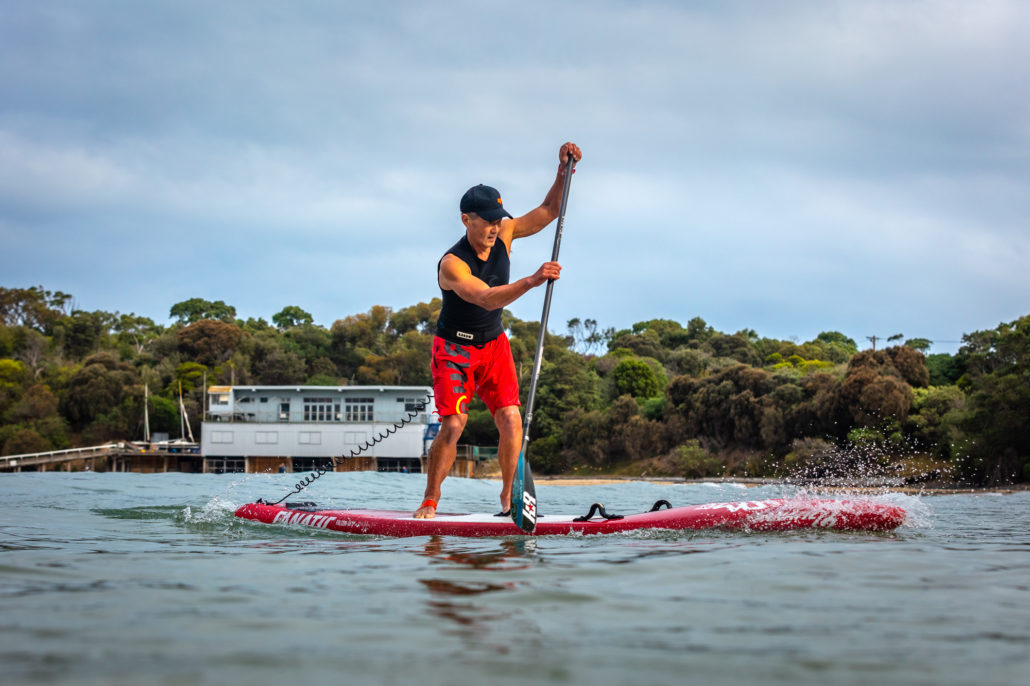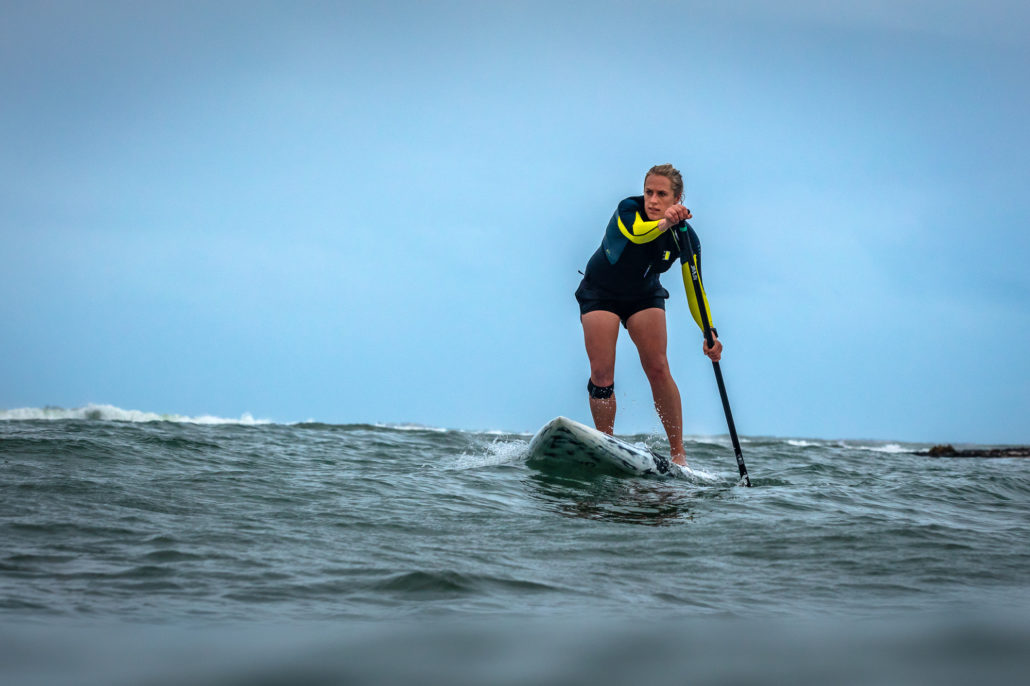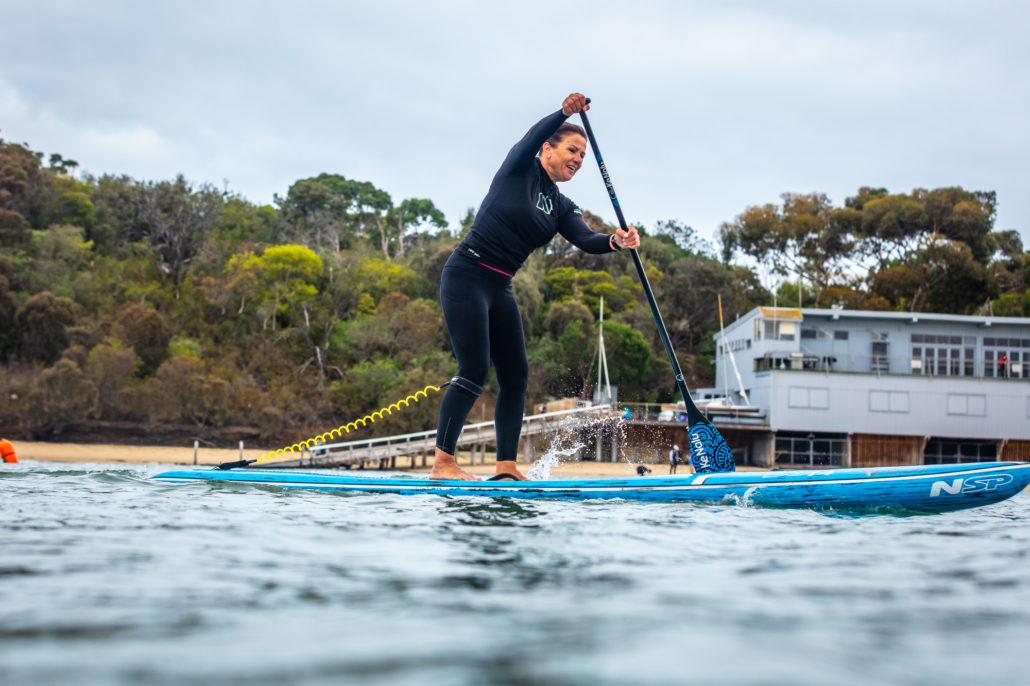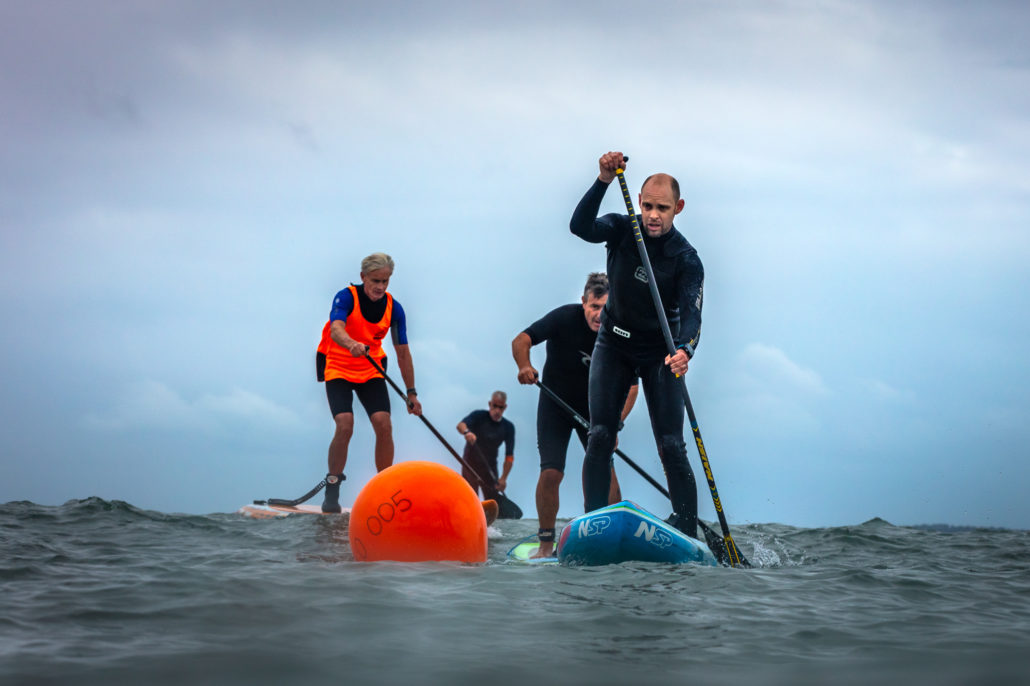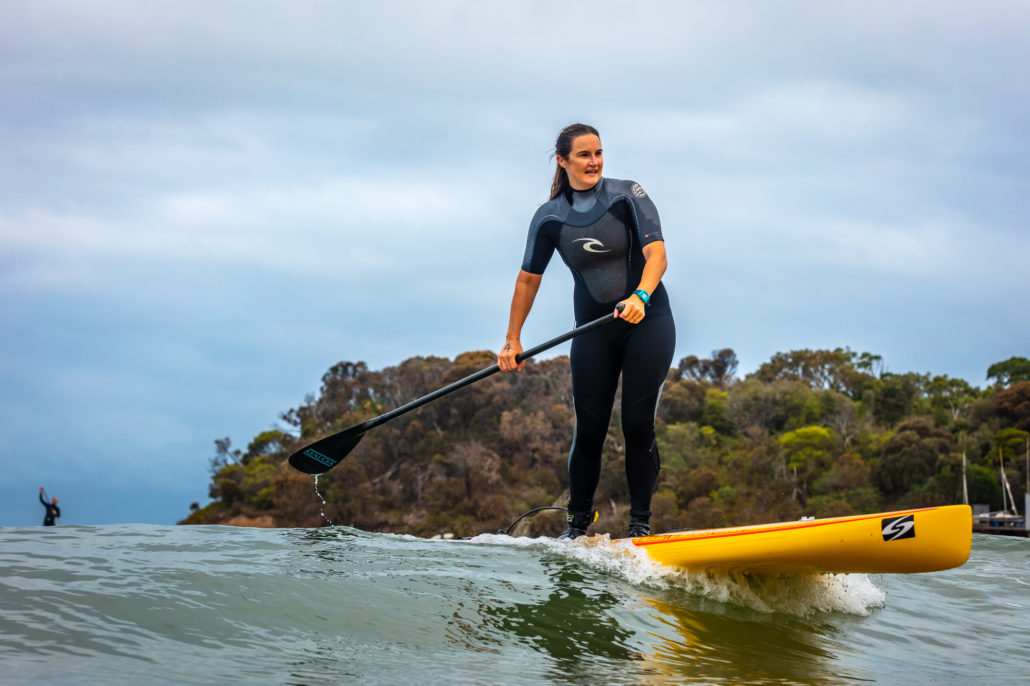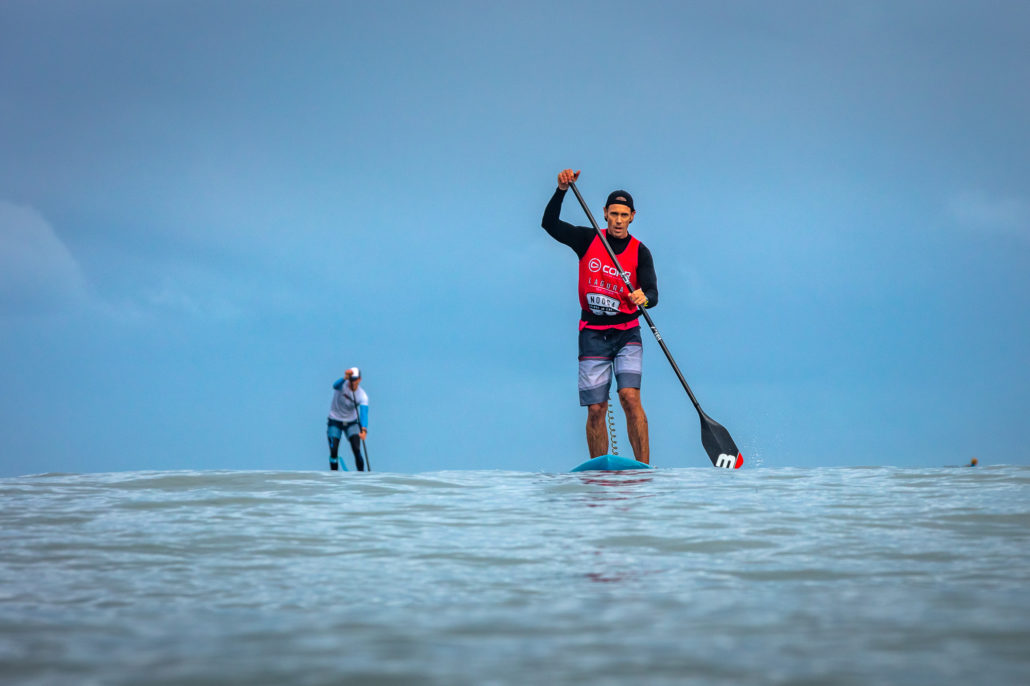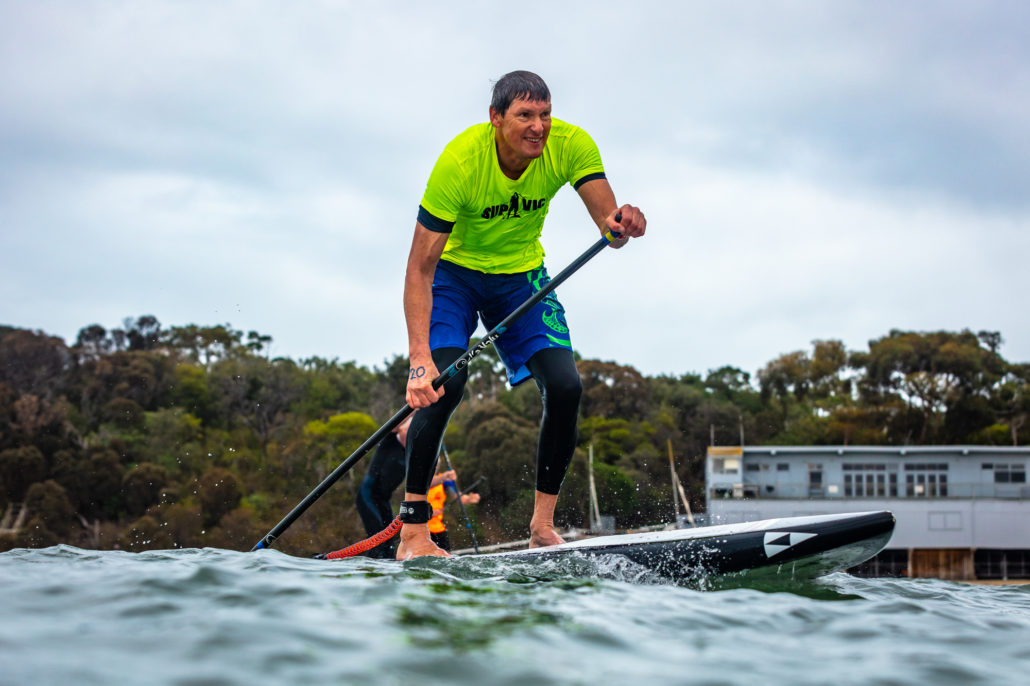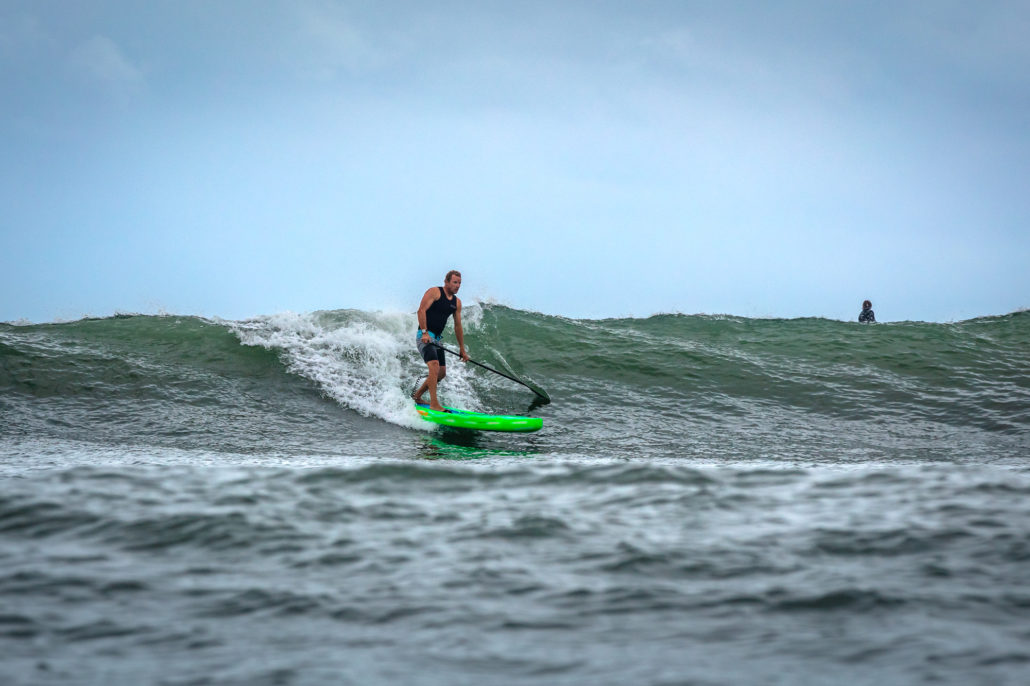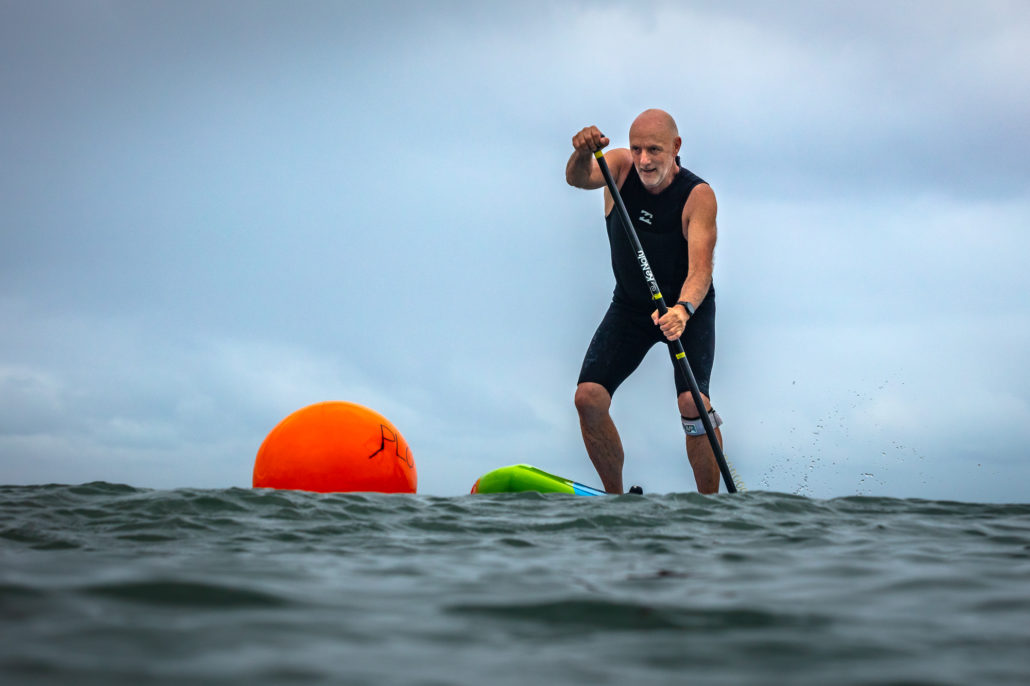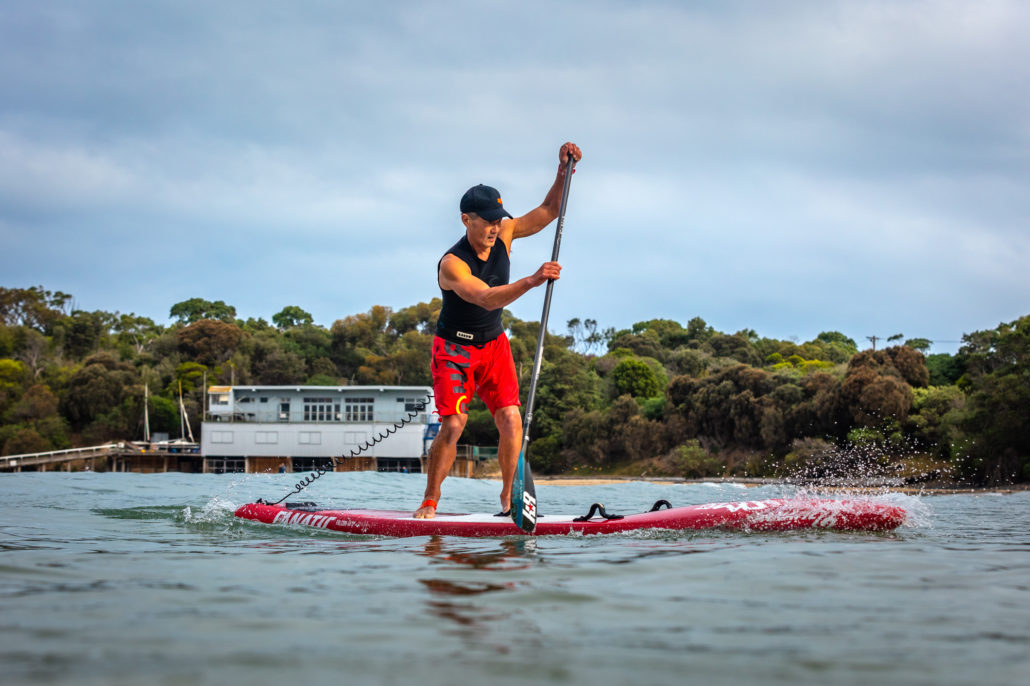 SUP Vic Surf Weekend Report
SUP VIC 2019 SURF WEEKEND
POINT LEO, April 27/28
Last weekend our Club held its popular annual SUP Vic Surf Weekend. We chose Point Leo for this year's Surf Weekend as it offers a good range of surf breaks, conditions, camping and social options. A weekend event like this doesn't happen by magic, so a big thanks to all those that supported it by attending and or lending a hand.
Saturday Morning
The weekend started early with some very crisp waves for the keen early-risers amongst us. One of our SUP Vic Friends, Mark Renouf (of SUP FIT fame), was one of the first into the water with his group. Lots of good waves with a good vibe meant fun times for all.
For those really new to SUP surfing, we had local legend Phil Trigger offer his knowledge and experience. There were squeals of excitement and Cheshire cat grins all around as many got the hang of catching their first waves.
For those more experienced SUP surfers who were looking for more of a challenge, Warwick Lee, with the help of our friends @KR SUP put on a foil intro/info session.
The SUP Vic crew ensured that business at the Point Leo General Store was also on a roll as people stopped by for a catch-up, a coffee and a Point Leo traditional egg & bacon roll. We hadn't hit lunchtime yet and there were already stories to tell.
Saturday Afternoon
The main event for Saturday afternoon was the Surfing Vic State Technical (BOP) Race. This event is the gateway into the SUP Nationals Technical Race to be held later this year on our turf at Phillip Island. Well done to all who took part in the race and the community event. For all information on the Nationals, such as dates, your spot on the team, etc, please ring or email our friends at Surfing Vic. With the course sorted there was a good sized competitive field. The starter's horn saw the field hit the water from a beach-start for 3 laps of the course. With a bit of everything out on the course it was a great spectacle to watch the field go around. Full results are listed at the end of this report. We've added a results button to the SUP Vic webpage, so check that out as it will be soon up dated with results of our major 2019 events. For some great photos of the BOP, check out https://www.snowfoto.com.au/sup-vic-paddle-race-pt-leo or our social media.
Saturday Evening
With nearly 40 at the Flinders Pub for dinner, this was a great chance to enjoy a red wine or two, some fine food, some great company and share some stories of the day. A fun night was had by all.
Sunday Morning
To take advantage of some very fine Shoreham waves, SUP legend David 'DJ' Peterson was out early with a group having a most excellent time.
On the other side of the bay enjoying some grand downwind conditions was Pete Jackson .As always leading by example, giving a few hints and having a ball .Was some on one time and fine tuning ready for the Gippsland Lakes Paddle Challenge .
With the SUP Vic surf competitions fast approaching, the great man Damo ran a surf comp training session to help our crew get competition-ready. There was information on what happens on comp day plus some practical surf tips out on the water. Note that Surf Comp entry is through the SUP Vic Tidy Club website only; be aware there is a cut-off for registration and there are no registrations allowed on the day. All SUP surfers are invited, but non-SUP Vic members will be required to take out a SUP Vic day membership in addition to the standard entry fee.
We hope and trust that all paddlers that attended our SUP Vic Surf Weekend had a great time and the opportunity to work on their surfing and paddling skills. That said, as a club we are always open to feedback. So if you have any feedback for us on the weekend (and other paddling topics for that matter), be it good or bad, please feel free to let us know via the club email, info@supvic.com.
SURFING VIC STATE TECHNICAL RACE RESULTS
Trophy winners
Open Women
1st Lucy Bell 22.40
2nd Sarah Carlisle 31.53
Open Men
1st Cheyne Mitchell 22.40
2nd Dany Leclerc 24.25
Over 40 Women
1st Jean Ringrose 26.55
Over 40 Men
1st Chris Clarke 21.20
2nd Peter Jackson 23.34
3rd Dave White 24.44
4th Duncan Gosling 27.36
Over 50 Women
1st Sharon Bourke 28.47
Over 50 Men
1st Warwick Lee 23.02
2nd Damien Quinlan 27.06
3rd Craig Macaulay 27.52
Over 60 Men
1st Michael Jenkins 25.00
2nd Mark Thomson 27.25
3rd Mark Renouf 28.02