Welcome to SUP Victoria
Stand up paddle-boarding Victoria (SUP Victoria) is a not for profit sports club offering social, racing and surf SUP events and activities.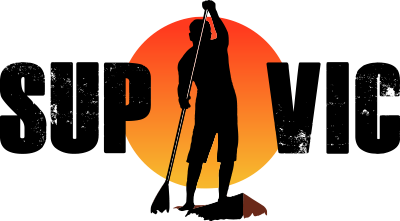 SUP Victoria is
a friendly community of stand-up paddleboarders.
a not for profit sports club run by a volunteer committee.
Join us for downwind paddles, fun surf days, distance paddles, social, race events and more. All are welcome at our events and we have local pods that get out on the water for training and social SUPs
Find out more about our upcoming events and membership.
Friends of SUP Victoria
Please support the local organisations and businesses that support us.
Interested in becoming a friend / sponsor of SUP Vic? Learn about sponsorship
Our local pods
SUP Vic has SUP pods. These are local communities of paddlers that catch-up for training and social paddles.
Upcoming events
SUP Victoria hold social, racing and surf events and activities each year. Anyone can join in and have fun on the water.
Check our calendar to see and overview of what's planned for the next season or read the details and book for upcoming SUP events.