The SUP Vic Port Phillip Cup is held annually at the start of each year.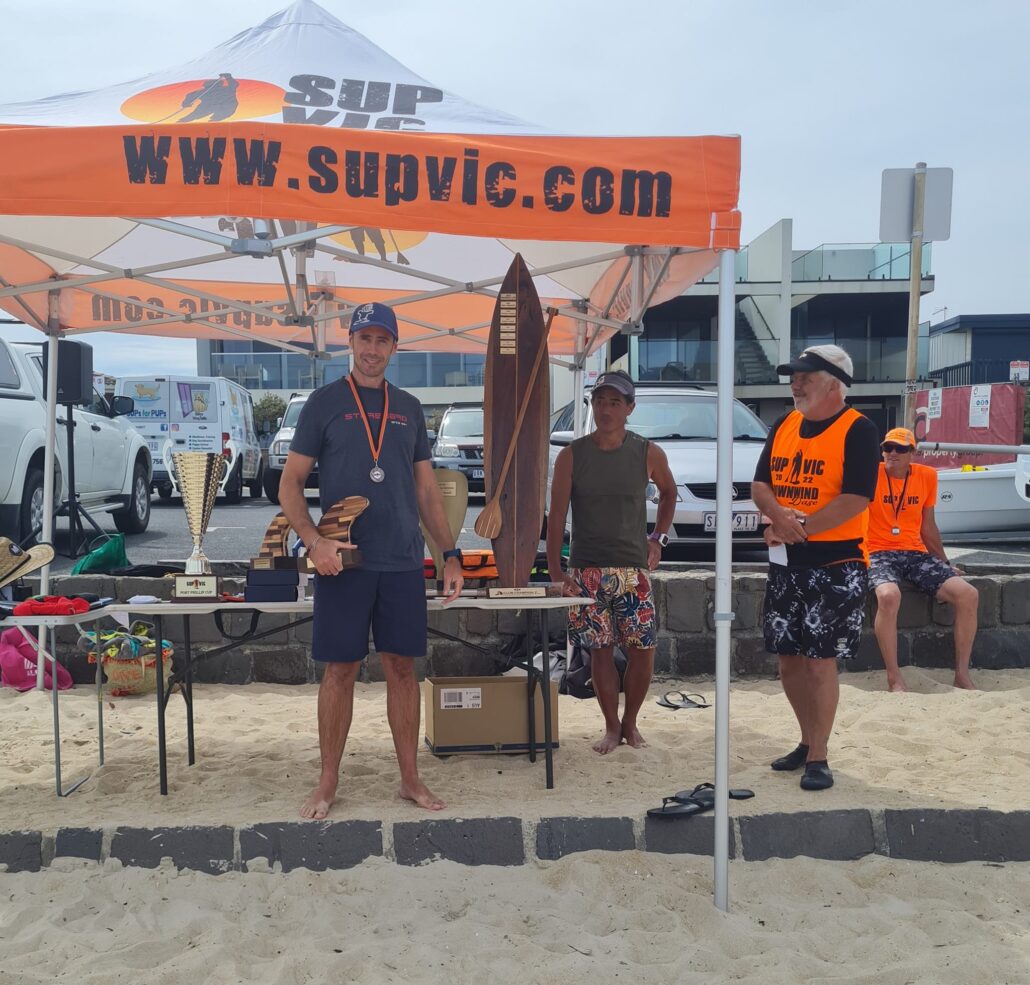 It's one of the biggest events on the SUP calendar with:
flatwater SUP race events (8km and 4km) for serious paddlers and
fun / social events for first-timers and social members
So bring your friends and family to enjoy the stoke!
The main event – the 'Port Phillip Cup' is an 8km Race (around inflatable race-buoys), with a beach start and finish.
There is also the Port Phillip Cup 4km Social Paddle for those looking to get on the water for a more leisurely paddle, whist still mixing it with the race crew.
The Race and the Social Paddle take place simultaneously.
Each year, a range of extra activities are also held to make sure there's something for everyone.
Entry:
ALL entrants, club members or non-club members, are required to enter online here.
Safety on the Water:
Safety on the water is always top of mind with SUP Vic. As such, all paddlers must wear a leg rope during all SUP Vic events. Racers and social paddlers must also wear a high-vis top during the actual race/social paddle. Please ensure that you come equipped with both sunscreen and drinking water to all events.
SUP Vic reserves the right to change the event to the 'inclement weather' for participant safety.
Race rules:
The 8km Race will be run strictly in accordance with the SUP Vic Race Rules.
fall-back date', which is Saturday 19 February.
NOTE: If the event is (either due to covid restrictions or weather): 1) cancelled your will receive a refund of your registation fee, or, 2) postponed you will have your registration fee maintained for the resheduled event date (and refunded if you cannot make that date).