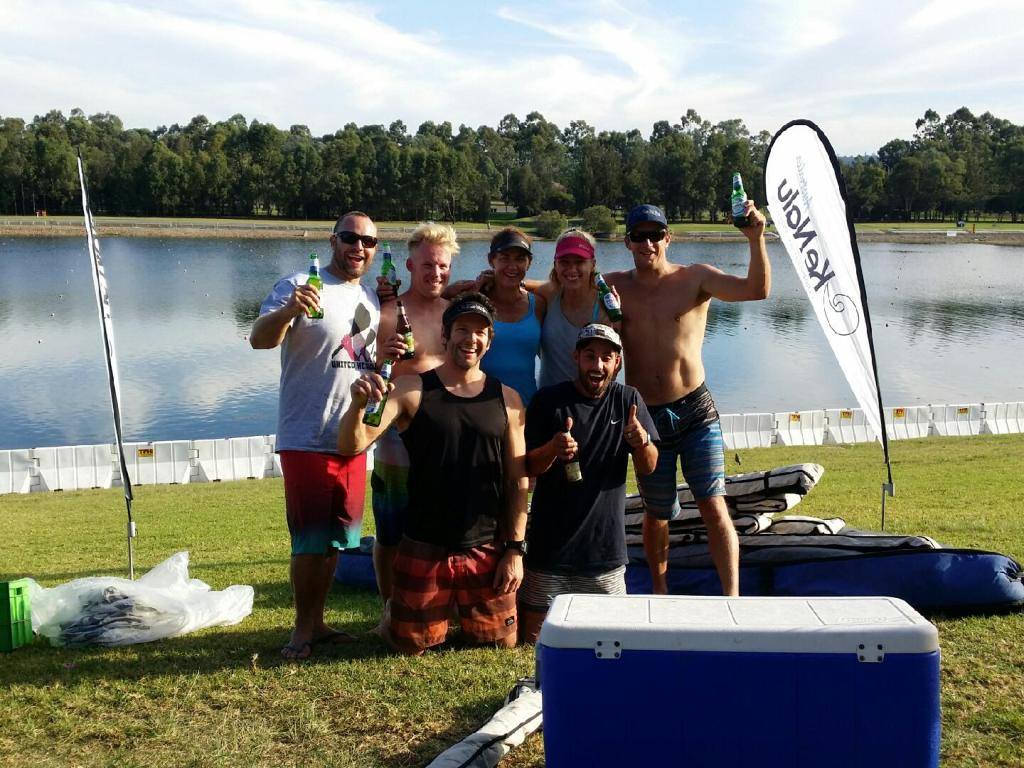 2015 KeNalu AuSUP Flatwater Championships – Penrith NSW, March 13-15th 2015
A great weekend of events saw Victoria well represented at the Kenalu AuSUP SUPFEST Flatwater Sprint Championships in Penrith, NSW this weekend. Jean Ringrose really proved that hard work and training really pays off, winning the overall Over 40s Women's title. A fantastic effort from Jean, and clearly the training as part of the SUP VIC HMB Training Group has paid off dividends. In the individual divisions: In the 1000m Jean won the silver in the women's 1000m. I understand the woman who beat her is from NZ so that makes Jean fastest in Oz. Also, Jean took the Over 40s title. The rest of the team set very quick times in their respective finals, but were all just aside the medals. In the 200m Wow – Jean won Over 40 Women 200m. Missed out on winning Women's Open by just 0.11 sec. Among the Men, Victoria's own Grant Hardiman finished 4th, Steve Ferguson got 6th and Simon Albery 9th. In the Men's Veterans, Chris Clarke finished 4th. And in the 5km race Jean came second overall and first in Over 40s. Tiga Gilbert came in 7th. In the Men's, Grant Hardiman came 3rd, Simon Albury came 5th and Steve Ferguson 9th. In the Men's Over 40s, Chris Clarke came 8th. A fantastic effort from the Victorians, and thanks to AuSUP for running another great event.
2015 Bay To Beach Challenge – Beaumaris to Elwood, Sunday Mar 15th 2015
More locally, the inaugural Bay To Beach Challenge race was held in what turned out to be good Downwinder conditions from Beaumaris to Elwood, about 14kms by AOCRA (Australian Outrigger Canoe Racing Association) who invited SUP into the event. Congratulations to Michael Abdilla winning the race with Paul Harrington taking out third from Damien Quinlan. 1. Michael Abdilla 2. Paul PT Woody 3. Damien Quinlan We hope that this race will become a regular in the Victorian race calendar and it was well run with beer prizes and a free BBQ afterwards.
http://www.supvic.com/wp-content/uploads/2015/03/10990272_966685266699494_6937803358285963098_o.jpg
768
1024
SUP Vic
http://www.supvic.com/wp-content/uploads/2013/06/SUPVIC_Logo_B.png
SUP Vic
2015-03-17 10:09:57
2015-08-18 19:47:03
Congratulations to SUP VIC winners...