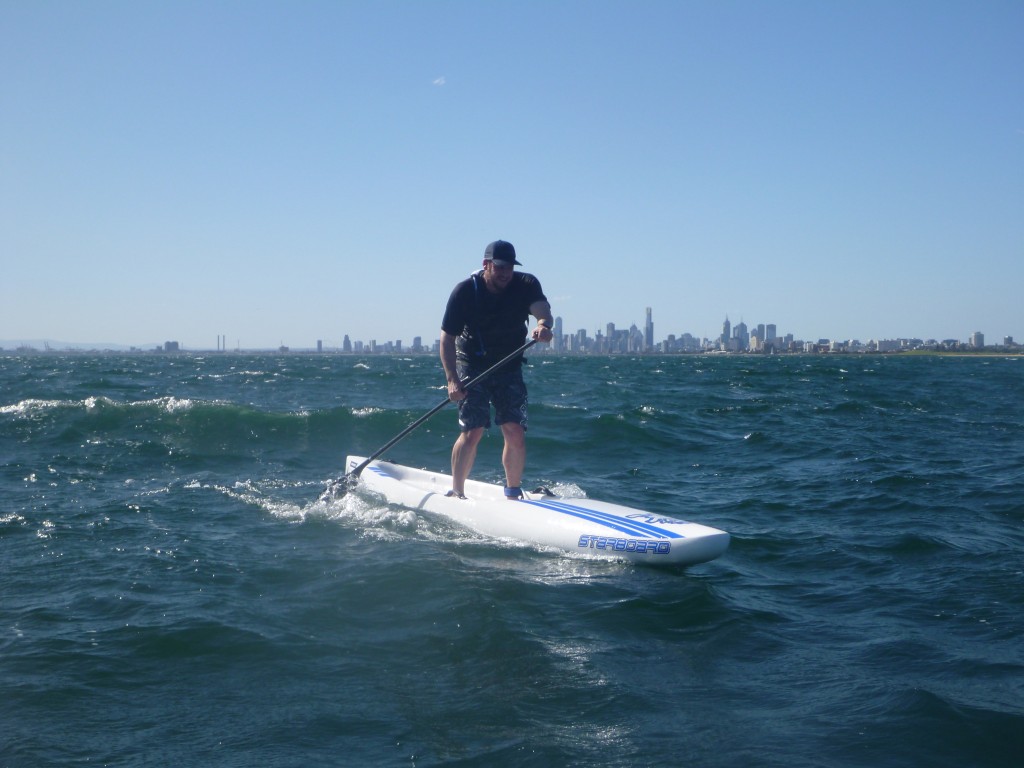 AN INTRODUCTION TO DOWNWINDING
The first SUP VIC Introduction to Downwind session is set for this Sunday 8th December.
The plan is to meet at Green Point at 10am.
Start point for the actual downwind run will be Langridge St West StKilda, or possibly Kerferd Rd South Melbourne, depending on access restrictions due to a Fun Run. Either way, if you come to Green Point at 10 o'clock to load boards, we will make the call from there. The idea behind this this is to introduce newcomers to Downwinding, although we would very much like all experienced practitioners to come along too as your Jedi wisdom and know-how is much desired by the young apprentices. Our intention is to assign each newcomer with an experienced mentor to provide instructions and guidance. The ideal board for downwinding on Port Phillip is 14′, but a 12'6″ works just fine. Non-race boards much shorter than that are not recommended. We may be able to arrange something suitable for those who put their hands up fastest. As this is a SUP VIC social event, all participants will be required to wear leg ropes and PFDs. The inflatable bumbag style is allowed. We will have VHF radios out on the water for communication among the crew. The distance is roughly 10 km and we are never more than 1 km off shore. Please note, downwind paddling is an adventure sport in open water and there are inherent risks involved. Conditions on the day will be challenging, and although we will take precautions, you must understand that you participate at your own risk. There will be no cost involved; we simply want to introduce as many people to the fun of this most Zen-like element of the sport – trust me, you will have a blast and never look at stand up paddling the same way again. If you are eager to join in, email me on paul@supvic.com or ring DJ on 0433 109 989. —————————–
SUP VIC 2013 Christmas Party
SUP VIC will hold its annual Christmas Party at the Half Moon Bay Surf Lifesaving Club from 12 noon on Sunday 15th December 2013. Current and new members are welcome, with food provided, give-aways for the kids and a visit from one jolly red man on a SUP!