Support SUP VIC, join today!
The SUP VIC Membership year runs for 12 months from the day you joined. We now operate a revolving membership – a departure from our Dec-Nov calendar membership that we have employed in past years.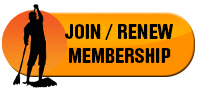 Details can be found below.
WHY BECOME A MEMBER?
SUP Vic offers singles, juniors, womens and family memberships. Benefits include the following: > Members public liability insurance – $10,000,000   
(view policy summary here)
> Personal Accident/Capital Benefits Insurance  
(view policy Summary here)
> Public Liability Insurance at SUP Vic events – $20,000,000.00 > Social Days – Downwind paddles, fun surf days, distance paddles and more > Dedicated womens paddle days > Members website keep you informed on SUP news and up coming events > SUP updates via e-mail > Online competitions/giveaways > Social Nights So what are you waiting for, you can now join online through TidyClub with singles, juniors, and family memberships available.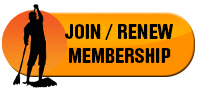 Cost of membership is as follows:
SINGLE ADULT (Men & Women) – $50 JUNIORS (U18 as at Dec 1st) – $25 FAMILIES (3+ immediate family members) – $100