Okay, so the weather didn't allow for the Cruise to actually go down to the Carberus, but instead stayed within the relative shelter of Sandringham Marina and beyond, with two laps of a 2.2km circuit on the northern side of Sandringham Yacht Club. The shortest race of the SUP VIC / Surfing Vic Flat Water SUP Championship Series, of which this was Race #5.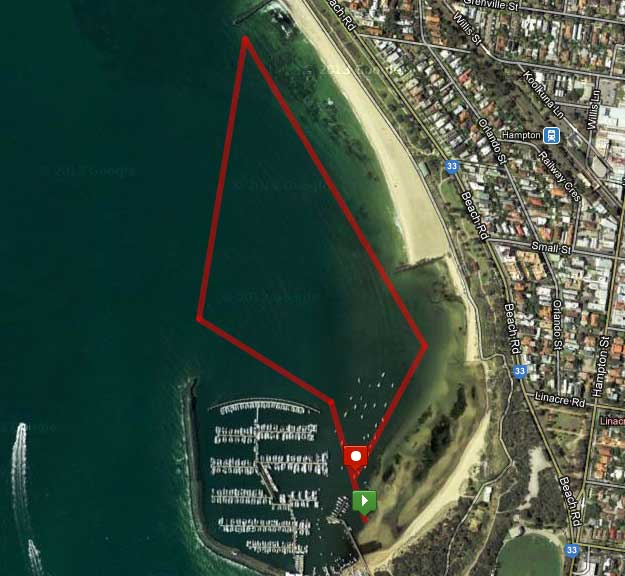 The course allowed for some relative shelter from the 10-15kn winds for a short part of the course, and a sort-of downwinder leg from the end of the breakwater to the far northern buoy, but the other two legs were a slog into the wind, a hallmark of all the races this season so far, bar the Great Melbourne Paddle.  Mother Nature how cruel thine is! Despite this, 36 paddlers completed the main race, whilst SUP lesson students and the general public watched on.
Chris Clarke
once again showed his rising dominance of the local scene, winning from young junior
Matt Nottage
, who is really the young rising star of the sport.  
Paul Harrington
once again showed his form (for an old fart Master's competitor) coming 3rd over all and taking out the Masters category over
Leon Blachos
.
Michael Jenkin
s again showed you're never too old, winning the Senior Men's race, and
Nick Moloney
won the Men's 12'6 category.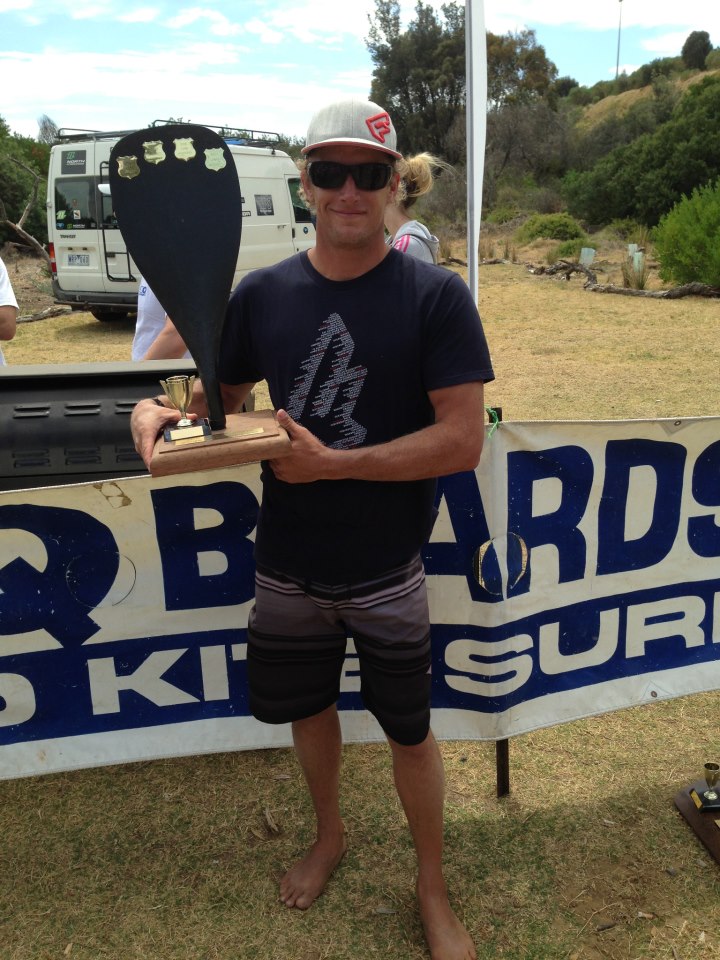 Chris Clarke – winner of the main race
Jean Ringrose once again blitzed the competition in the Women's Open, and Kathy Naomidis won the Women's Masters division, with Jono Kale taking out the junior boys as Matt decided to race with the big boys.  Craig Spottiswood took out the 'non-raceboard' category.
As with many of the race days this season, we also ran the Golden Paddle event, a 500m Sprint race across sheltered waters north of the Marina, with
Paul Harrington
taking first spot.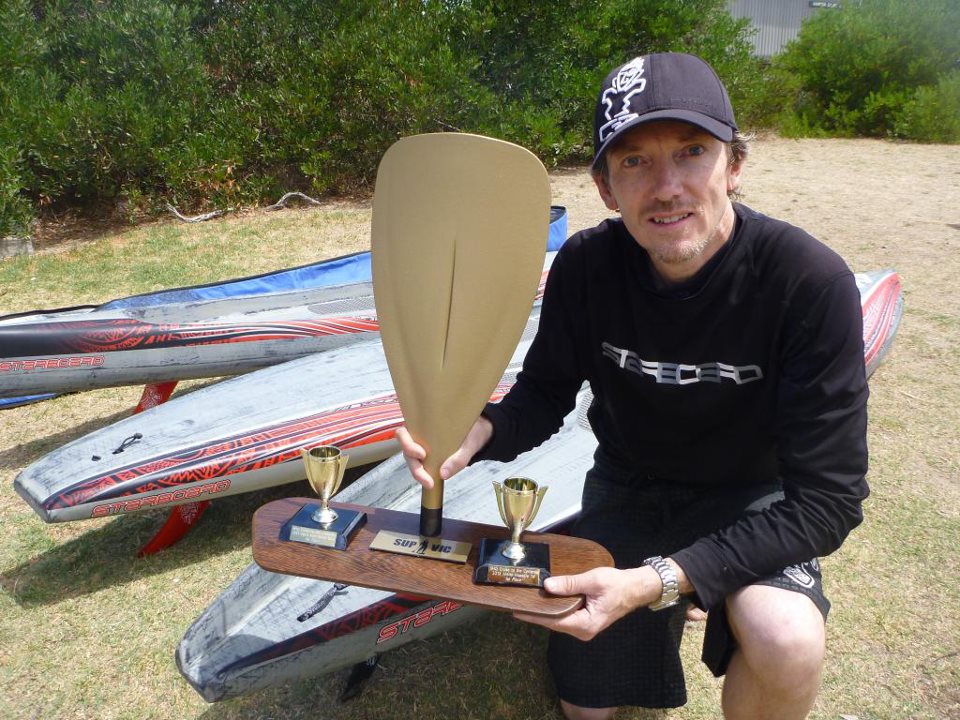 A kids race followed, with a BBQ and presentations taking place afterwards.  Demos were happening all day with SHQ boards going out the whole time. Another great day on the SUP VIC calendar…  Thanks to Fletch and Hudson and the crew from SHQ for putting on a good day, to Kathy, Jean, Al, Paul, MJ and Ross from SUP VIC for running registration and Ross for being chief steward. Full results:
 2013 SHQ Cruise To The Cerberus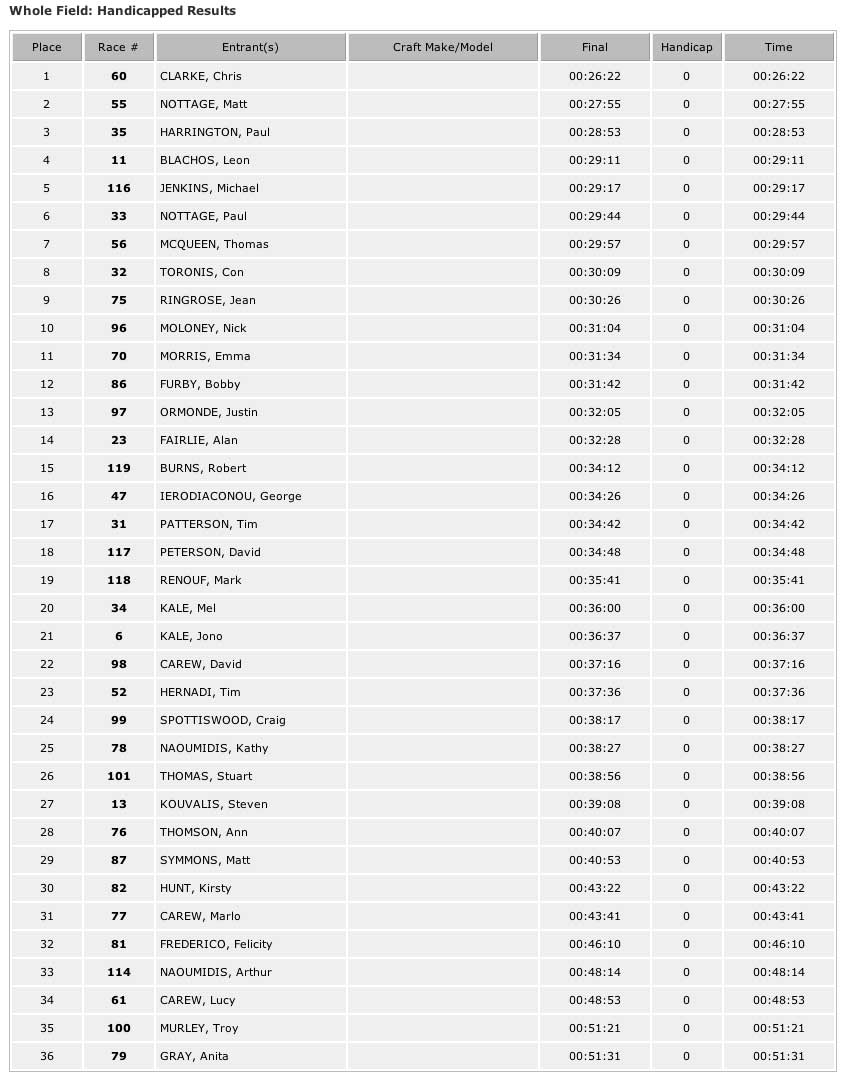 Looking forward to the next race on Sunday 17th February at Barwon Heads, the Outlaw Paddle 'Battle of Barwon Heads' – not one for the faint-hearted. later,
– Tim Patterson