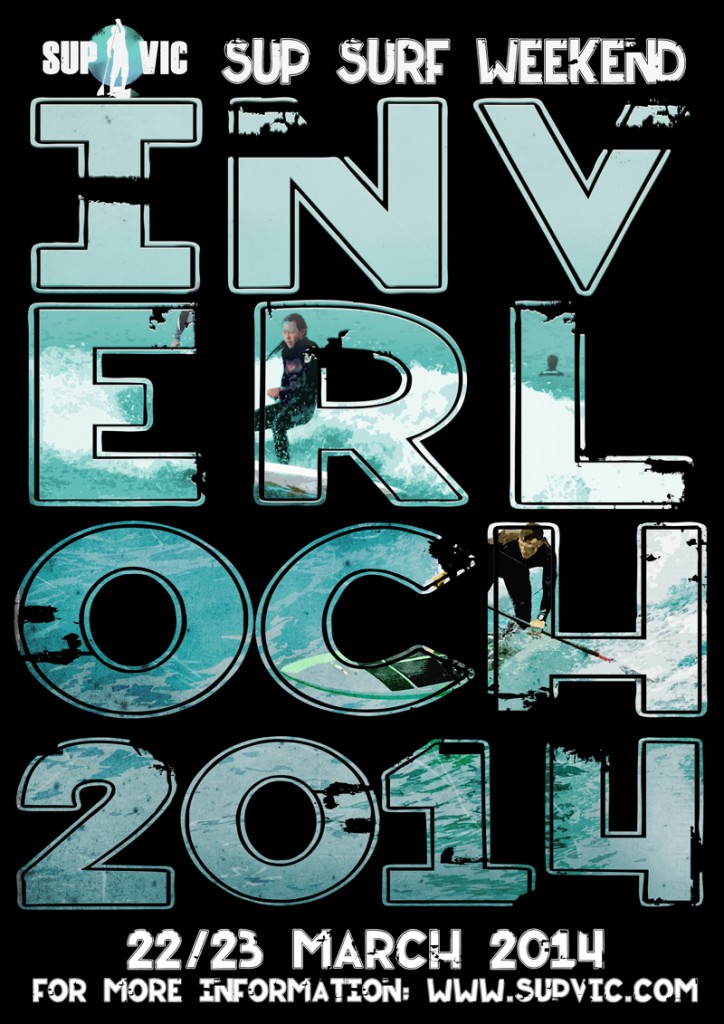 Announcement:
The 4th annual SUP Vic surf weekend is just around the corner!  It's time to put this very popular event into your calendars for the weekend of 22 and 23 March 2014, pull out the surf SUP's and hit the waves at Inverloch. Come and join other SUP Vic members for a great social and SUP'ing weekend. This is a family-oriented weekend and we cater to all levels of surfing ability and experience, from novices and grommets up to seasoned surf veterans.  It's a great weekend that marks the close of the traditional Summer SUP Season. There will be lots of demo boards available for you to try out over the weekend, prizes and giveaways for participants. The traditional Saturday night barbeque will again be held at "SUP Vic House" (location TBA) on the Saturday night, with food provided as part of your entry fee, which will allow you to socialise with other members and families and recount your feats in the water that day.
The Event
: In past years we have maintained the relaxed atmosphere of the weekend by adopting the same approach as used at the Merimbula Classic, where we have some selected anonymous judges watching the performances over the weekend in order to judge the category winners. This is the proposed approach again, however, if conditions permit we may also run some organised heats for the more experienced surfers. In addition to the other prizes and giveaways SUP Vic has created a perpetual trophy for this event.
Categories
: Open Mens Open Womens Senior Mens (45 and over) Junior Boys (17 and under) Junior Girls (17 and under) Nisco BOP Race
When
: Saturday 22 and Sunday 23 March 2014.
Where
: Inverloch, Victoria.
Time
: Meet at 8:00am Saturday, for pre-event briefing.
Cost
: $20 per person or $40 for a family. includes free BBQ on Saturday night from 7:00pm.
For those looking at visitor information & accommodation, here are some links:
Visit Inverloch Info Centre
Accommodation in Inverloch
So we can get an idea of numbers, please register your interest:
REGISTER HERE